Tattoo Stencil Set【BUY 2 FREE SHIPPING】

TRY THIS AWESOME TEMPORARY TATTOO ON ANY PARTS OF YOUR BODY!
Wants to having tattoo but afraid of regret? NOW YOU CAN with our Tattoo Stencil! Do a temporary tattoo on your body and change the pattern as you like. It can last for several weeks! Stay cool always!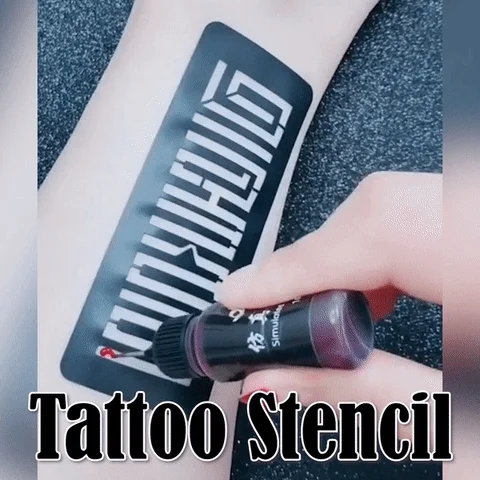 FEATURES
No Pain 
You may change the patterns as you like.

Long-Lasting for Several Weeks 
Contains natural oxidation of juice to form a tattoo, natural effect.
No Harm to Human Body 
The tattoo juice is made of natural fruit juice, however, it is not edible. 
HOW TO USE:
Decide where you want to apply the Tattoo. Clean and dry the position. Make sure it is clean, free of oil and dry.

Choose the template you like and paste the tattoo stencil on the skin.

Wear gloves and fill the hollow parts of the stencil with the natural juice tattoo ink.

Wait around 40 minutes, till the paste dry naturally. 

Tear the tattoo stencil, then the gorgeous temporary tattoo is done!
**If there is still have residual, clean it after 3-4 hours to perform a perfect tattoo.
**Color development time is 12-24 hours. 
PACKAGE INCLUDES:
(Includes the 3 pages of tattoo template and 2 tattoo ink of color black and red)
Due to the epidemic situation, freight rates have increased, so we suggest buying more, as freight rates will decrease,

buy 2 free shipping!
Click on "ADD TO CART" to get yours now!